View Erotic Photos
Hide Erotic Photos

To view all of
Story435's photos
Sign up now!
Introduction
I am average per and looking for an average lady. Anyone who would like to just chat would be fine[bling 638824] Young ladies I am not going to give you my phone number or any other e mail after I chat with you a few times. Been having trouble with girls in their 20's and 30's. I can be a lot of fun if you be nice . I am in to you older ladies more you have experience in the art of love! 50 and older would be nice! I like NASCAR racing go to Michigan two times each year have very good seats! Like collage basketball March is always a goo time for collage basketball. Love to go out for the night sometimes for dinner and a movie. I will always respect ladies and always will try to please you the best I can!
My Ideal Person
Nice lady looking for a good time. If you just want to chat we can do that too I am very open when chatting. We can chat about anything weather, sports and of course sex if you want. Men can chat to it would be fun.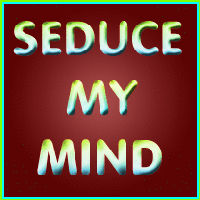 [bling674757]
What are your favorite musicians or bands?:
Doors
What types of sexual activities turn you on?:
Giving Oral Sex, Receiving Oral Sex, Massage
What factors are most important to you when looking for a sexual partner?:
Sexual experience, Physical attraction, Sexual appetite
Ever fantasized about having sex with a celebrity? Who? What turns you on about them?:
yes
Have you ever had cybersex?:
I have cybersex quite often.
Information
Sexual Orientation:
Straight
Looking For: Women, Couples (man/woman), Groups or Couples (2 women)
Birthdate:
February 26, 1948
Relocate?:
No
Marital Status:
Single
Height:
6 ft 0 in / 182-185 cm
Body Type:
Average
Smoking:
I'm a non-smoker
Drinking:
I'm a light/social drinker
Drugs:
I don't use drugs
Education:
High school graduate
Occupation:
Retired
Race:
Caucasian
Religion:
Protestant
Have Children:
Yes. We do not live together.
Want Children:
No
Male Endowment:
Average/Average
Circumcised:
Yes
Speaks:
English, none
Hair Color:
Hair? What Hair?
Hair Length:
Short
Eye Color:
Brown
Glasses or Contacts:
None
My Trophy Case: